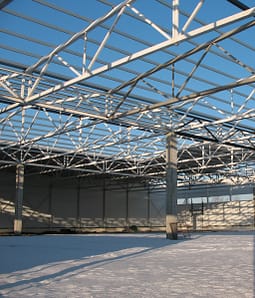 Superior Roofing is most famous for our local residential projects, but we also have extensive experience in commercial roofing as well. If you are looking to learn more about metal roofing alternatives we are on standby and awaiting your call.
We understand you have a lot to ponder on when building or maintaining a commercialized building and that is why you would be honored to be your go-to roofing guide.
Commercial Roofing Contractors Since 2005
What makes our roofing company stand out from the rest is our ability to establish terrific relationships in the construction industry that last a lifetime.
Most of us will hire people we trust and who we know are reliable. We believe this goes for every contractor who hires us for their commercial roofing needs.
Fewer headaches and efficient work are a priority for superior roofing. Professional from the beginning to the end. Now we may not be the lowest bid you will find out there but our outstanding reputation usually get's us hired.
References and prior projects
The best thing you can do before hiring a roofing contractor for your new building is to do your homework.
One of our prized accomplishments is our A+ rating with the good ol Better Business Burea and not to mention our ratings with other trusted directories like Angie's List.
As a result of our professional and quality work, we have acquired excellent grades across the board. With this in mind, we are bonded, insured, and have the financial stability to take on any type of commercial projects.
Safety is our priority 
Unquestionably safety is our top priority when taking on a new project. More important than ever safety has become a crucial element in the working world.
Whether you're in the roofing, electrical, plumbing or oil field industry training employees to work safely is crucial.
Superior Roofing is committed to keeping up with the times and implementing safety programs for our workers.
The harsh reality of people getting hurt on the job is no laughing matter to us and that is why we will not put a laborer out into the field until he/she is properly qualified.
As upper management, we have been in the trenches and have experienced the elements that workers have to deal with on a weekly basis. This gives us the tools necessary to train and mentor our staff to the fullest.
Please contact us for any type of policies and procedures we use for our safety programs.
To sum it all up
The next step is to give us a call so we can put this all in action. Whether you're looking for an estimate or you need some type of consultation we are here to help any way we can.
From being in the construction world as much as we have it's easy for us to resonate with general contractors. If you go through the necessary steps in finding the right roofing contractor you will be saving yourself a whole lot of money and heartache.
Superior Roofing is confident we can meet the requirements you are searching for in a roofing company.